In the current ultra-competitive world where selling prices are now dictated by the law of the market, it becomes strategic to control the various stages of product realization.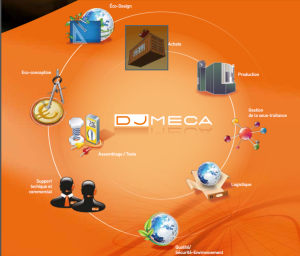 DJ Méca has its own purchasing department to work with efficient and competitive suppliers in order to optimize its expenses.
To achieve this goal, DJMECA relies on a network of local and international partners.
We regularly buy raw material or components in:
Steels
Stainless steel
Aluminum
Bronze / Brass
Copper
Titanium
Plastics
Fonts
DJ Méca has its own integrated logistics service, because offering a complete solution does not stop with the realization of a component or a subset that meets the customer's requirements. DJ Méca is surrounded by local, national and international providers to control its flows in order to serve its customers anywhere in the world according to their requirements (time / conditioning).